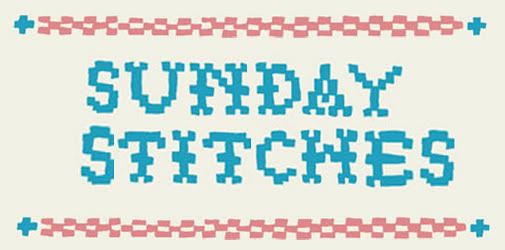 To keep myself inspired I'm going to start looking through embroidery pictures and posting them on Sundays. There are so many awesome stitchers out there that I have found, and I really want other people to see them! It is absolutely amazing what you can do with some thread and needles.
I found this chick, Katie Kutthroat, on an embroidery Flickr group I am apart of. Her stuff is so inspiring This is the kind of stuff that I really want to do one day. I love the old school tattoo designs and I really want my house to be covered in them (when we finally do own a home). All of these photos can be found on her embroidery Flickr photo stream. I really encourage you to go check them out! She has a lot of cool pieces.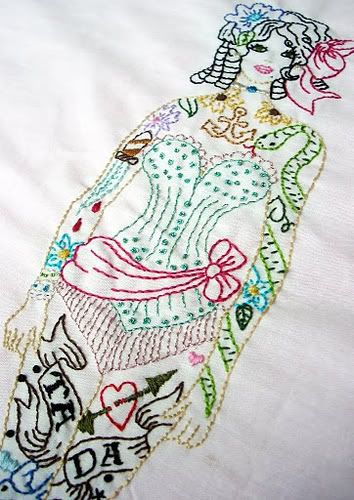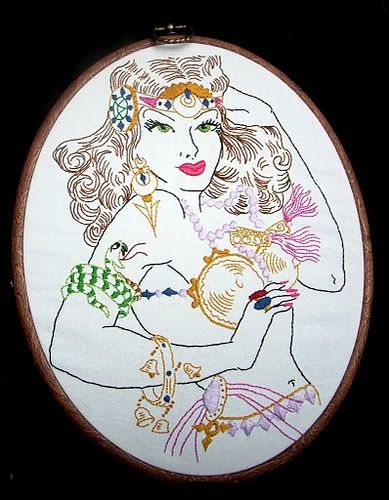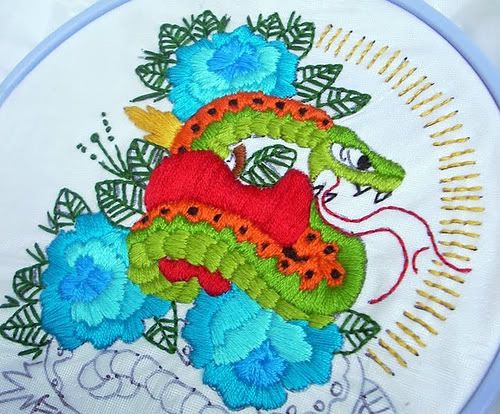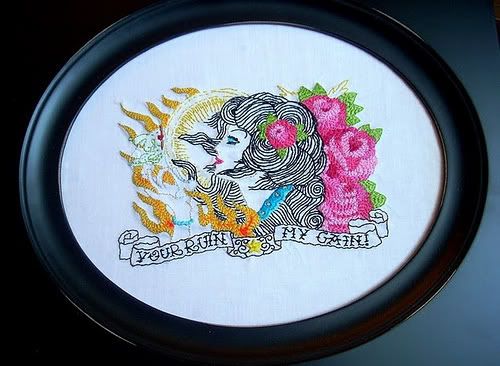 Do you have any embroideries that inspire you? Let me know!