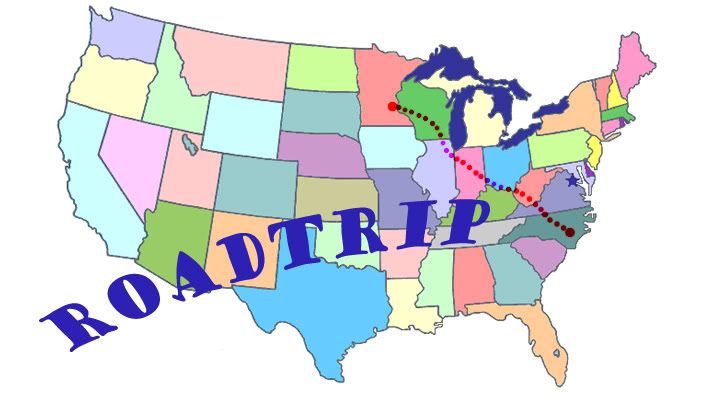 Today begins our 24 hour trek up to Minnesota. We're aiming to get there tomorrow by dinner time, but Dan's still at work and its almost 12! They were supposed to get off at 9:30 today! I'm really not surprised. The Army always seems to screw your plans up.
Its our first road trip together. I'm not really sure if I should be excited about it! I'm almost 8 months pregnant, and we're going to have a 2-year-old in the car. Its going to be difficult to keep Maggie occupied. Especially when she is strapped down for hours on end. Hopefully, we'll be able to play some DVDs on our laptops.
I will be away from the internet until Monday. We're staying at his grandparent's house in a small town and they don't have wireless. We'll be in the Twin Cities on Monday, staying with his aunt, so I'll be able to post then. Hope you'll be able to cope without me for a couple of days! Haha.
Have a good weekend everyone!!!