On Saturday after we realized the antique fair wasn't going to happen and that the flea market was closed and we couldn't see the Pyrex Lady, we decided to drive a little outside of Raleigh to a vintage store my friend told me about. We drove up and these are a few of the things that were outside. I knew it was going to be awesome inside if the outside looked like this.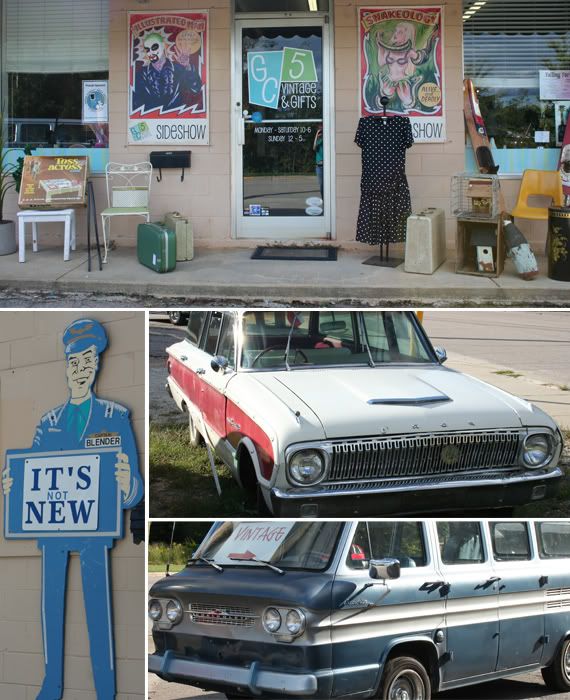 When we walked in and I was in love. They set the place up like it was a house, so it was a really cool way of going through everything. All the items they had handpicked and bought themselves. You could really tell by the quality of all the items. The prizes were also really reasonable for vintage stuff. I was really surprised! Especially their pieces of furniture! My husband and I fell in love with this couch: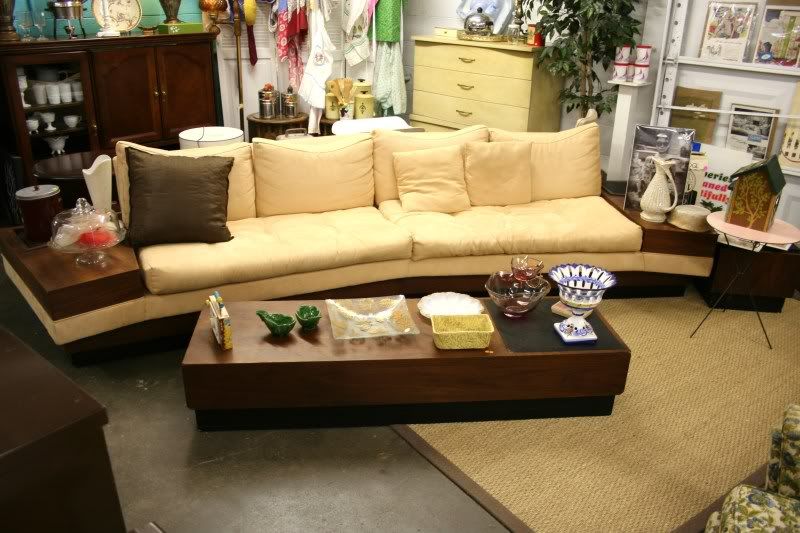 The couch, coffee table, and another table were $525!!! I couldn't believe it! If we weren't moving we would have definitely figured out a way to buy these pieces. I'm so sad that we couldn't get it! But we are trying to downsize our belongings, so we don't have to move so much. I don't think buying this would have been a good way of doing that! I would have looked so good on that thing.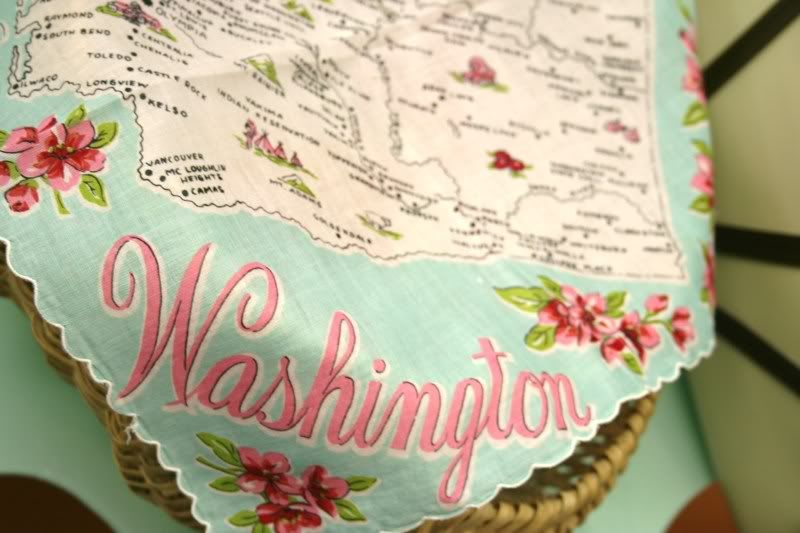 I spent so much time looking at all the scarves. I fell in love with the one above. It was more of a handkerchief and I've never been to Washington, but it was so cute! I really regret not buying it. I could have started a state handkerchief collection!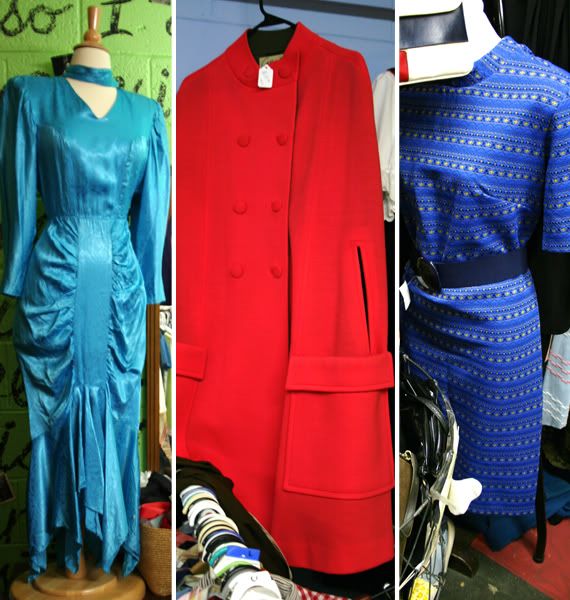 The clothing in the back had some really amazing pieces. Check out that red cape in the middle!!! I could have used that for the winter in Minnesota!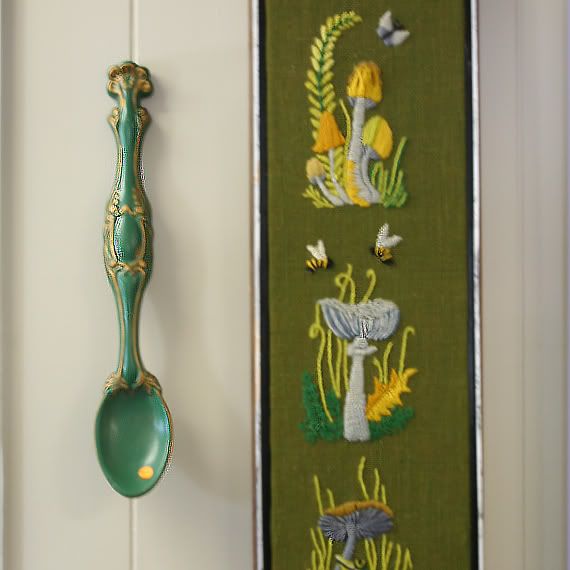 My friend ended up buying the teal spoon on the left. It is pretty adorable. I should have bought the mushroom embroidery. I felt too guilty about getting anything, so I walked away with nothing! Ugh! I hate my conscience sometimes!
If you're ever in the Raleigh area, you should drive up to Wake Forest and browse GC5 Vintage. Its totally worth it! The owners are at the store and were really nice. They are also up for answering any of your questions! Here is some of the store's information:
Mon - Sat:10:00 am-6:00 pm; Sun:12:00 am-5:00 pm
Do you have any awesome vintage stores in your area?