This weekend we went to my grandma's to show off the new baby to her and some more of my relatives. She lives in a really small town called Gatesville that is in the north eastern part of North Carolina. This is one of my favorite places to go. I have so many awesome memories as a kid playing baseball in the backyard and going fishing with my grandfather. Plus, my grandmother is probably the best cook in the world, which adds to it also!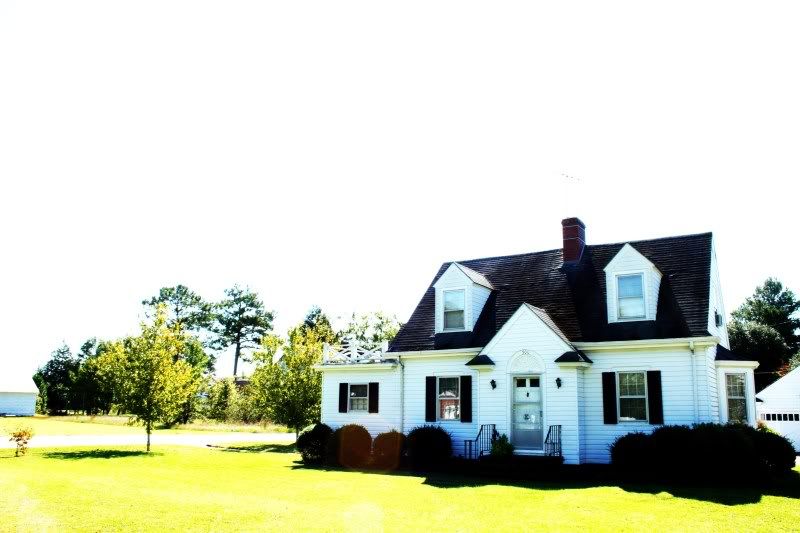 Here's my grandmother's house. Its so adorable! I was messing with my camera A LOT this weekend trying to learn all the stuff it can do. It was actually really fun and I think I am getting a pretty good grasp on it now! Woo!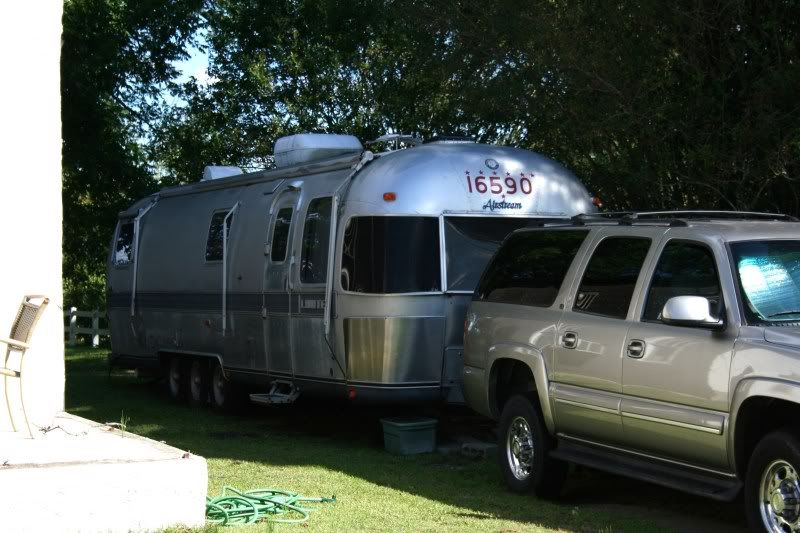 We took a walk up to the cemetery and I saw this in someone's backyard. It was really funny because it took me about 5 minutes to get a good shot. I didn't realize the people were staring at me probably wondering why I was taking a picture of their car. Haha, whoops! This one is a newer model, but its still pretty awesome.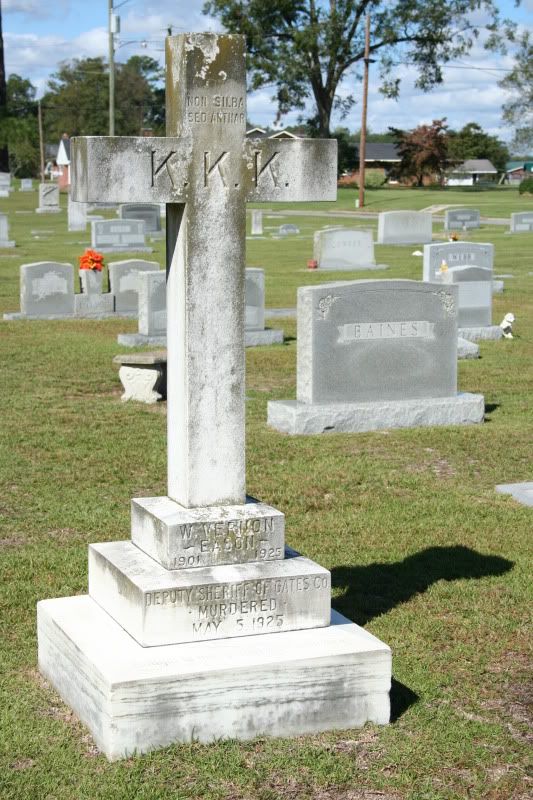 There are a ton of old tombstones in this graveyard. A couple from the Civil War and a lot from World War II. This one is of a sheriff that was murdered in 1925. And if you see those three letters on top, you probably know why.
Dan and Brutus walking back from the cemetery.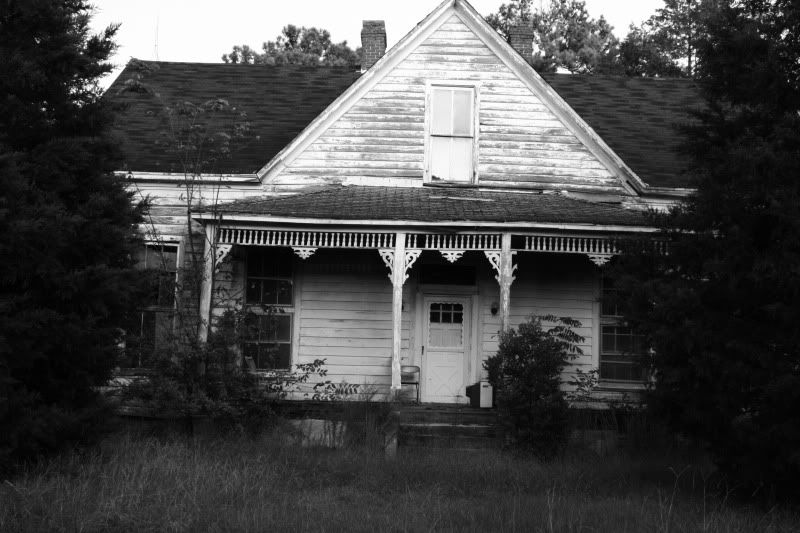 This house is across the street from my grandmother's. It used to scare the crap out of me when I was little. Honestly, it kind of still does at night. It a really good Halloween house.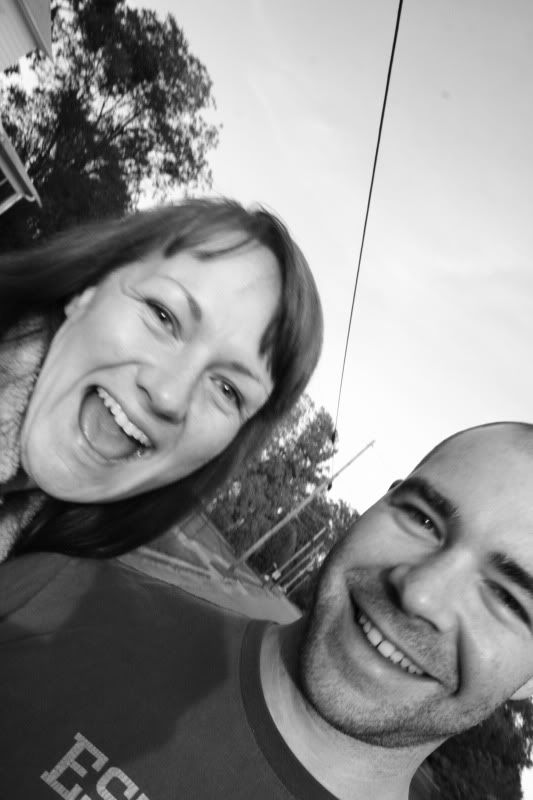 This is me and Dan when I'm being a dork. It seems like the only pictures we ever get together end up looking like this. I am so bad about taking pictures together. I always think I look horrible in them, so if I mean to look stupid its okay. Haha, make sense?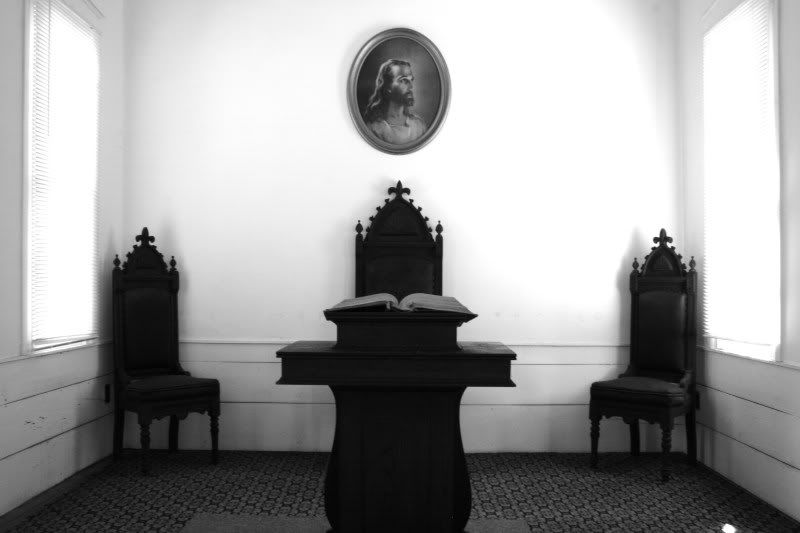 My step-dad took us on a short driving tour of the town and surrounding areas and we stopped at this old abandoned church. It was really cool inside and I loved the alter.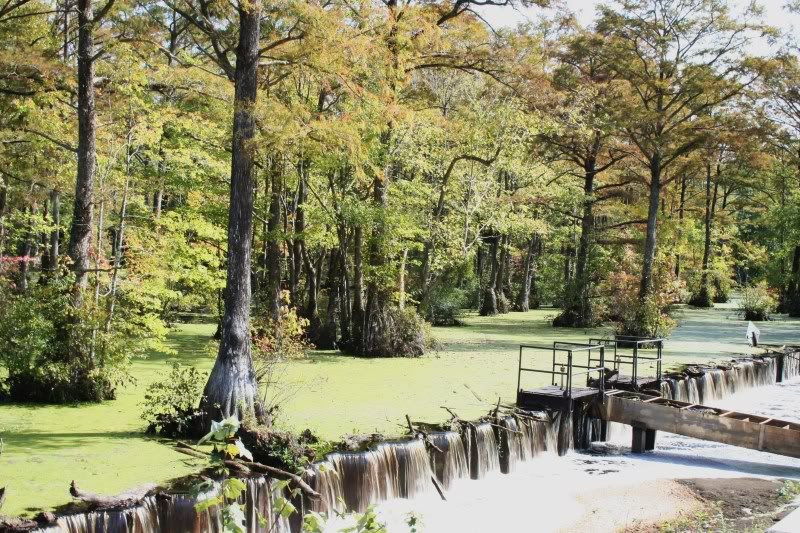 This is Merchant's Millpond. Its actually a state park. You can bring your boat out here and go on the "canoe trail" and camp. That boxy looking thing on the right is a fish ladder. I had never heard of one until this day. Fish can swim and jump from the smaller river at the bottom of the ladder to this area.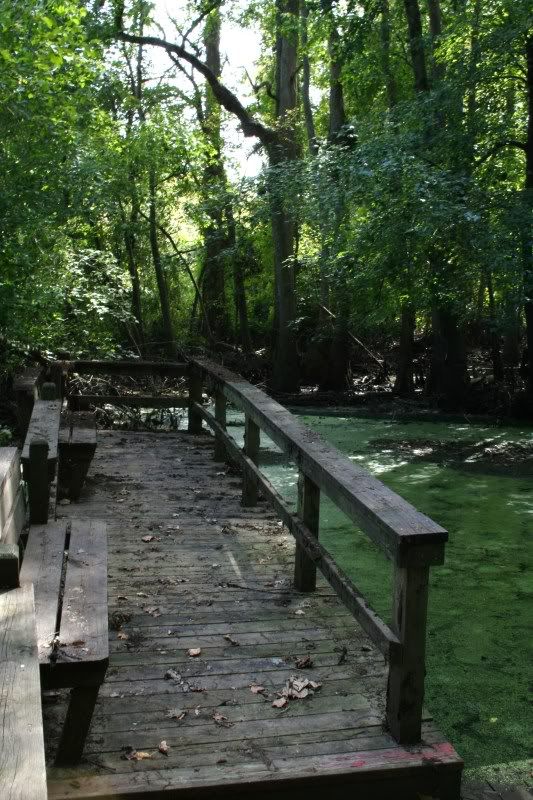 I'm not sure if I could camp out here. I saw some pretty big spiders. Ugh, they were bigger than the frogs. Literally.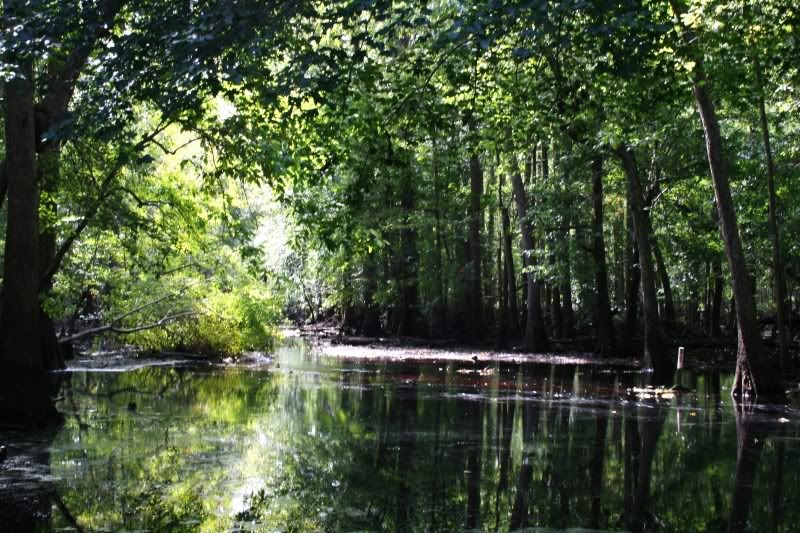 This always reminds me of "A River Runs Through It" with Brad Pitt. Man, how awesome would that be to have him fly fishing in this small town.
Its probably going to be a little slow around here until December. Its not even funny how much stuff me and Dan have to do before we move after Thanksgiving. With going through boxes, selling stuff, school work, finding a new place to live, and taking care of the kids I won't have much time! November we'll be in California for a week, Minnesota for a week, and Gatesville again for a couple of days. Dan is going to have the whole month of November off, but with all the traveling we'll have to pack our entire house before that. How are we going to do it?! Haha, I guess we don't really have a choice. All I know is its going to feel amazing to finally be up in Minnesota!