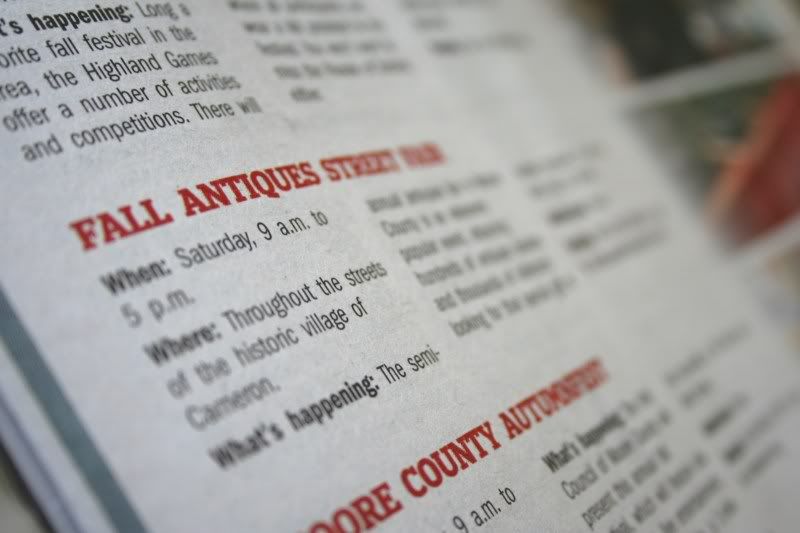 My husband and I were really excited about Saturday because we were going to Cameron, NC for an antique fair. Their claim to fame is that they are "the Antique Capital of the World," but I'm pretty sure that they have made that claim themselves and its not true.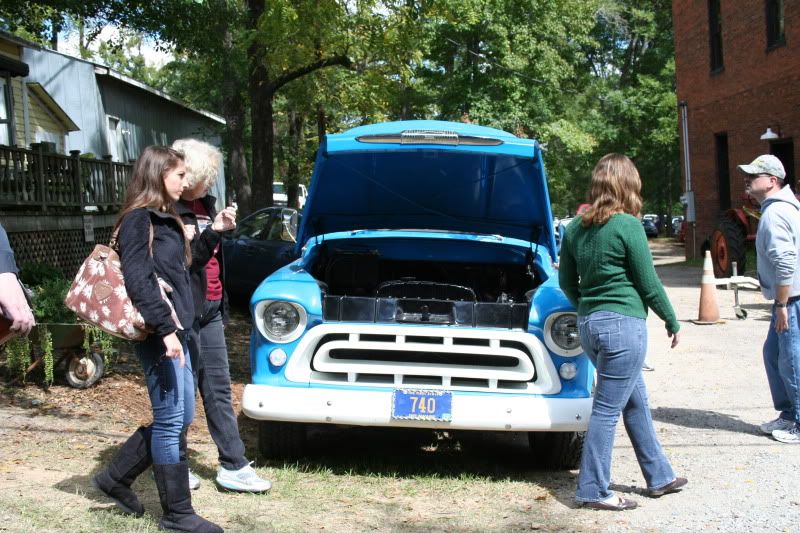 So we drive over to Cameron and when we get to the town there are cars lined on both sides of the road and we're still in the woods. I'm thinking to myself "man, we're going to have to walk a couple of miles to get to the fair, because there is no sign of pavement parking lots or any kind of downtown area." Well... There wouldn't be any either. There was basically a 200 ft. area of buildings, not really any pavement anywhere, so all 250 vendors from all over the country were in the grass. Remember, we have two kids that were going to be in strollers. And it wasn't just flat, it was like we were on the outskirts of the mountains.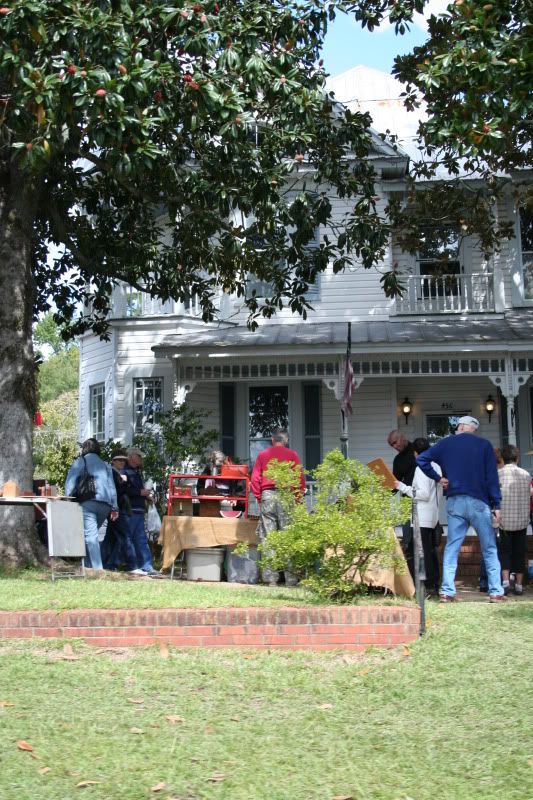 We decided not to go.
It would have been way to hard to maneuver the two strollers in the grass with the other 50,000 people that were going to be there.
It was really sad, because from the car I could see so many awesome items! Not to mention the 12 antique stores that Cameron has alone.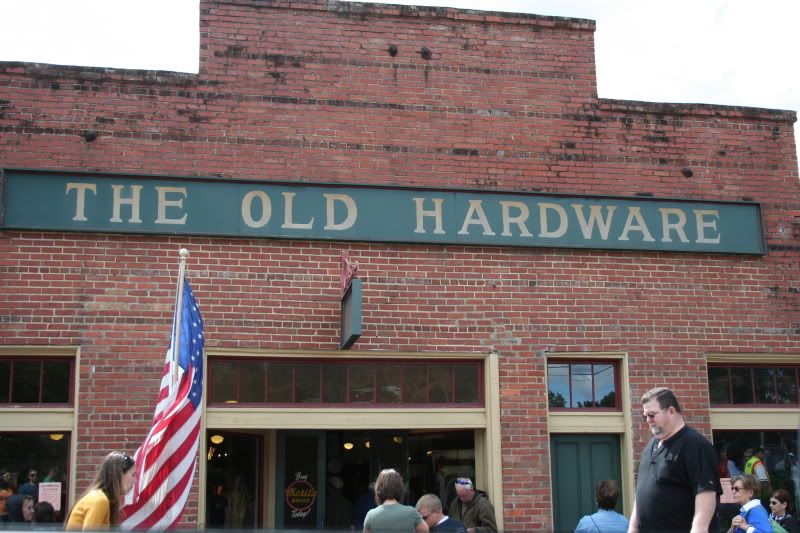 We were going to try to go to the flea market to see the Pyrex lady, but it was closed for the state fair! We were determined to do some vintage shopping that day. We drove another hour north and went to an amazing vintage shop called GC5 Vintage in Wake Forest, NC. I was not disappointed!!! I'll show some pictures from that visit tomorrow!
Hope everyone's weekend was awesome and your Monday won't be too bad!