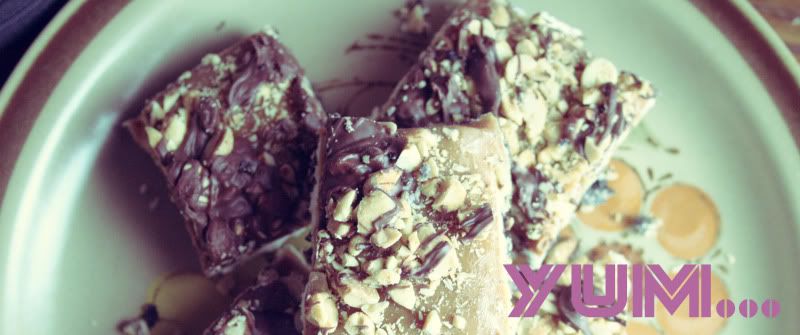 It has been awhile since I have done a recipe. I guess I didn't have anything really good until I cooked these bars. When you see the ingredients you will know why. These are Choco-Salty-Caramel Bars and they are so sweet, your teeth will feel a little fuzzy afterwards. Sorry if that's gross, but that is how sweet they are! I can only eat one at a sitting. That is probably a good thing 'cause when I make chocolate cookies, they're gone the next day. So here is your food porn: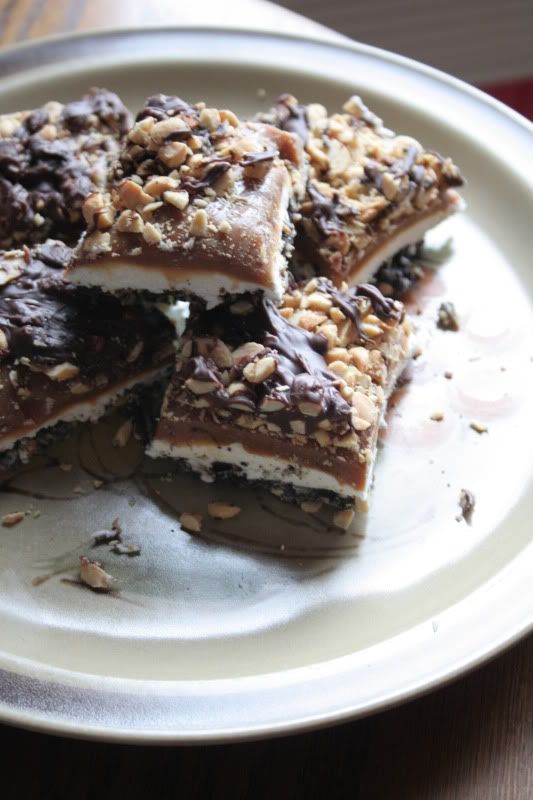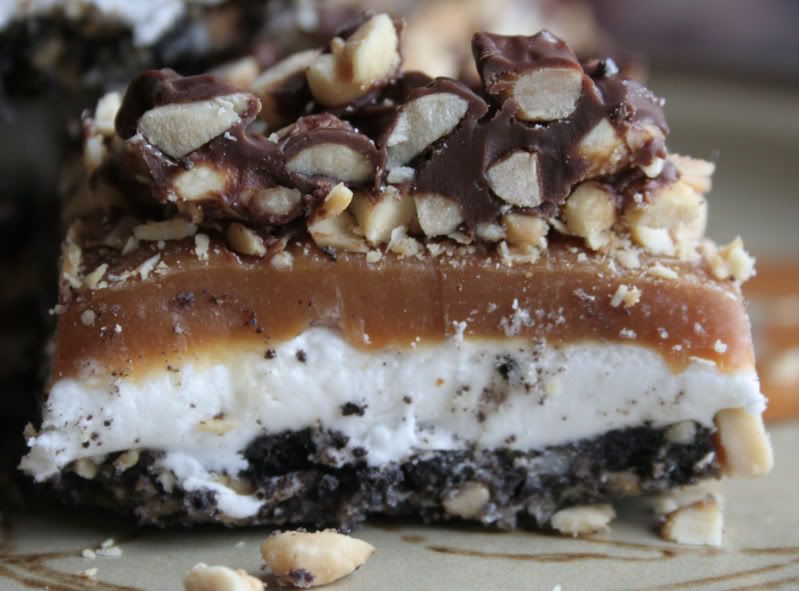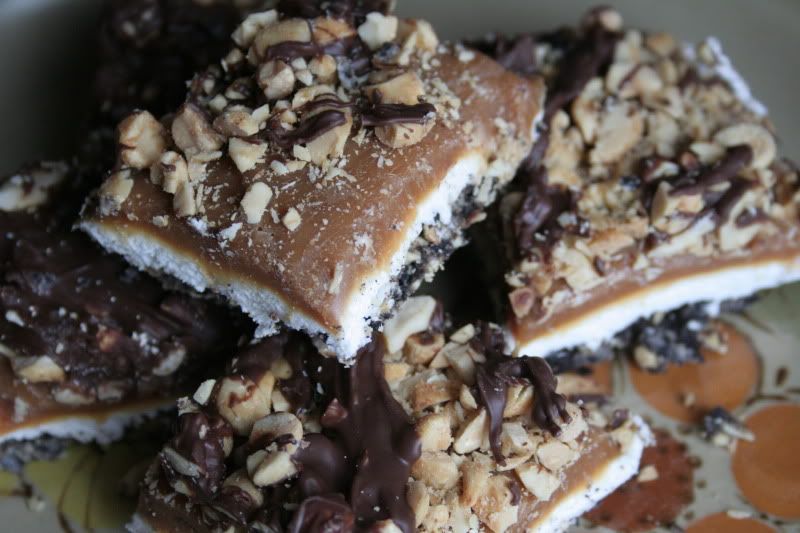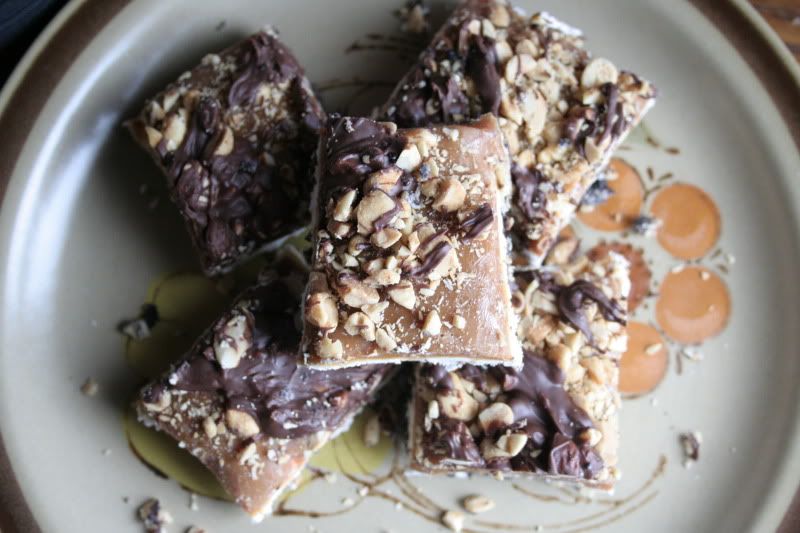 And here is the recipe:
Marshmallow Layer
2 1/2 cups powdered sugar
7 oz. marshmallow fluff
Crust
1 cup crushed Oreos (10 cookies)
1/2 cup peanuts, chopped
1/4 cup butter, softened
Topping
36 caramels, unwrapped
3 tablespoons milk
1 cup peanuts, coarsely chopped
1/2 cup chocolate chips, melted
1. Medium bowl combine 1/2 cup powdered sugar and marshmallow fluff. Blend. Sprinkle surface with sugar and knead in remaining 2 cups. (I would recommend covering your hands with powdered sugar. The fluff sticks to your hand otherwise!) Shape into 7 1/2 in. square. Cover with plastic and set aside.
2. Heat oven to 350. Line 8 in. square pan with foil. Small bowl combine crust ingredients. Press evenly in pan. Bake 10 minutes. Place uncovered marshmallow square on hot crust.
3. Medium saucepan over low heat, heat caramels and milk until they melt together while stirring. Pour over marshmallow and immediately sprinkle with peanuts. Cool 1 hour and cut bars. Store in frige.
Enjoy! I'm eating one now!!!