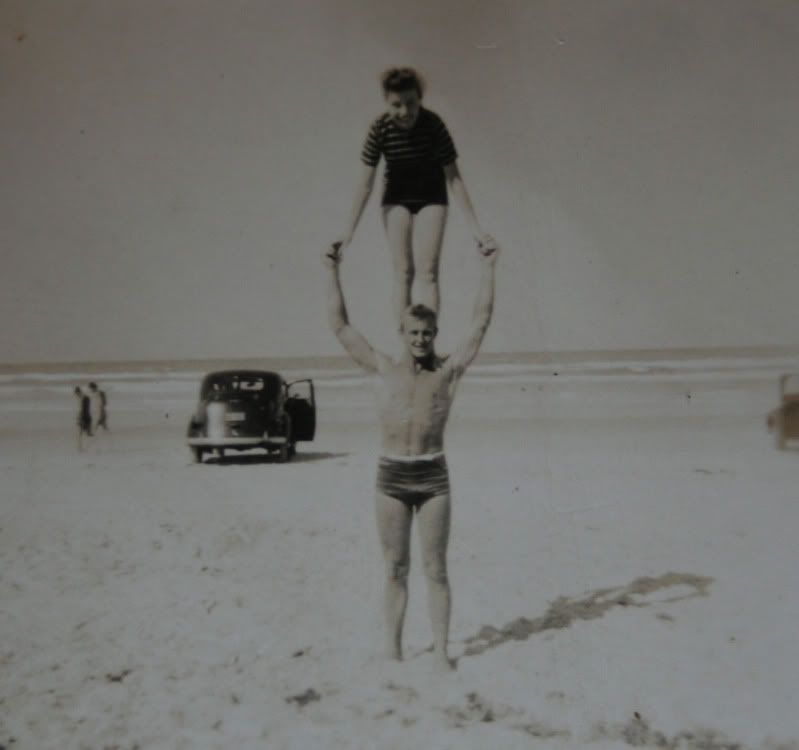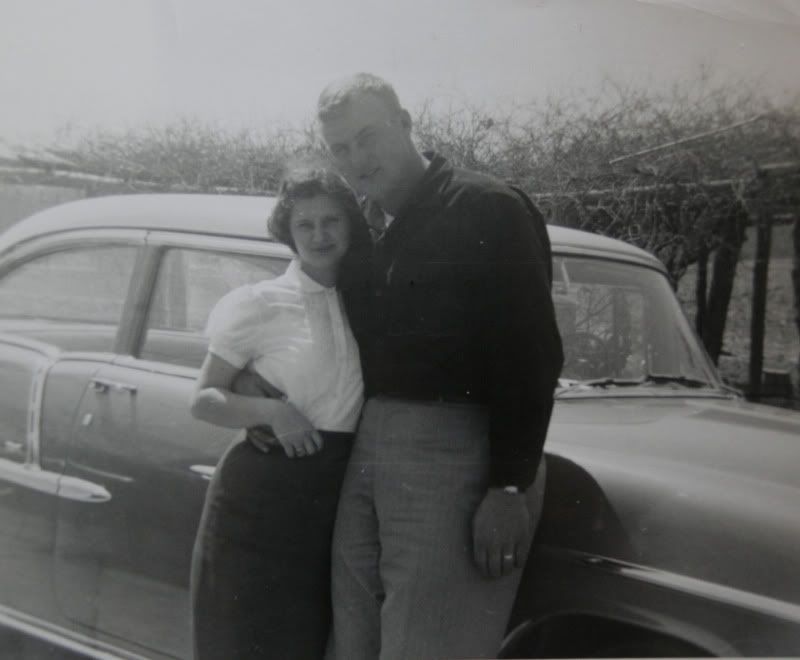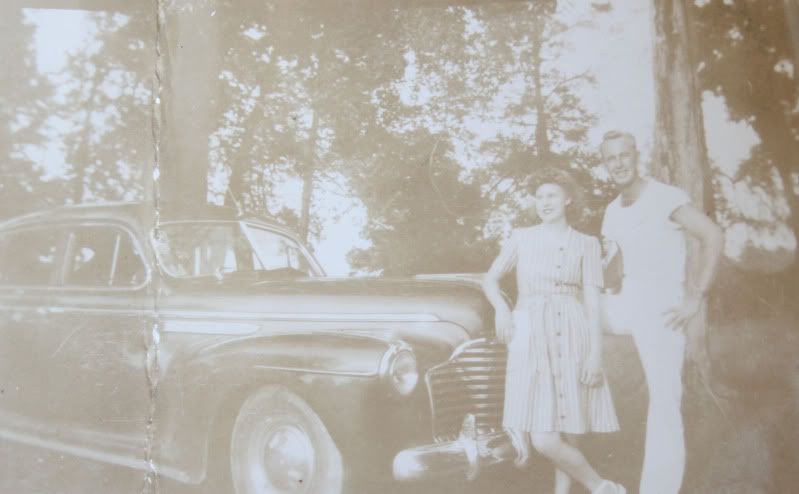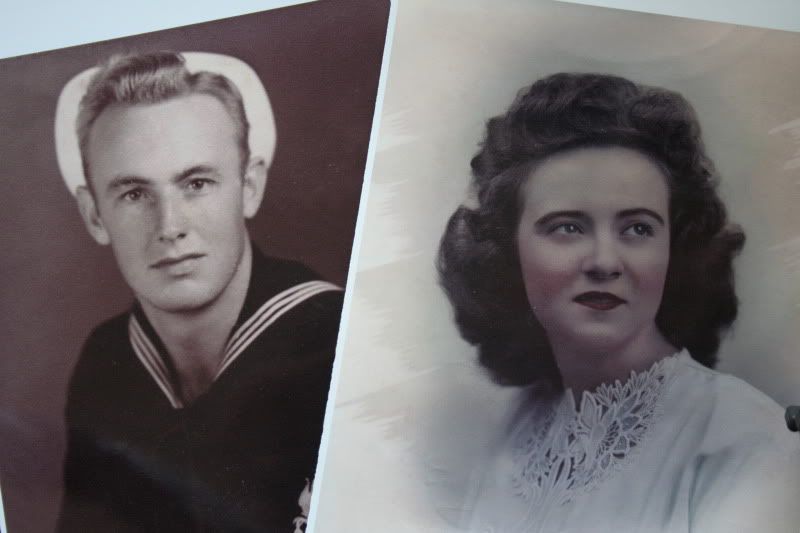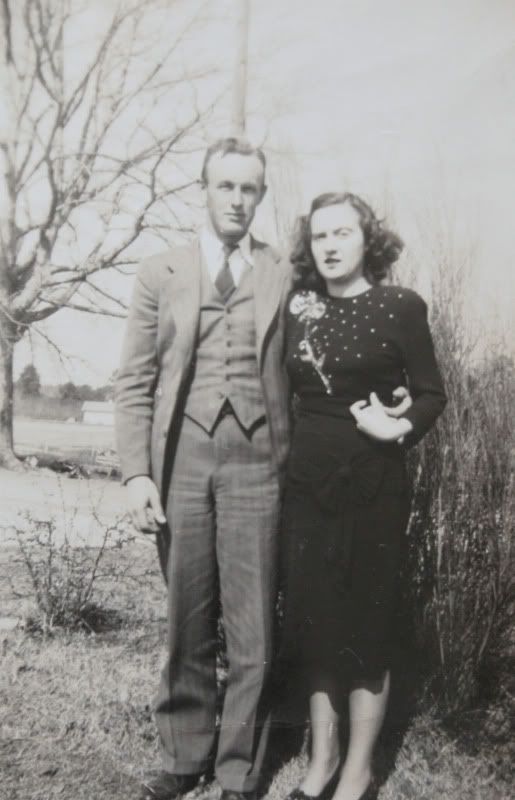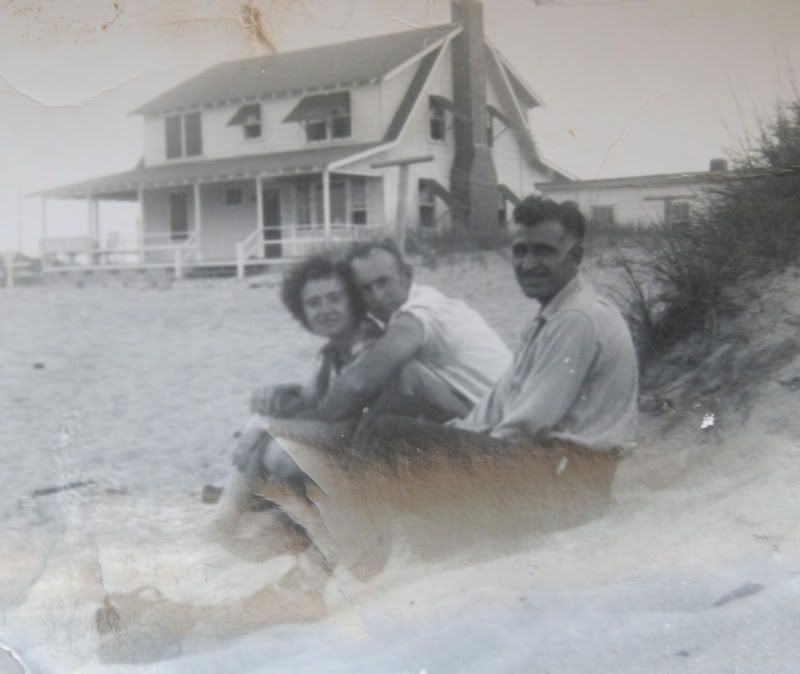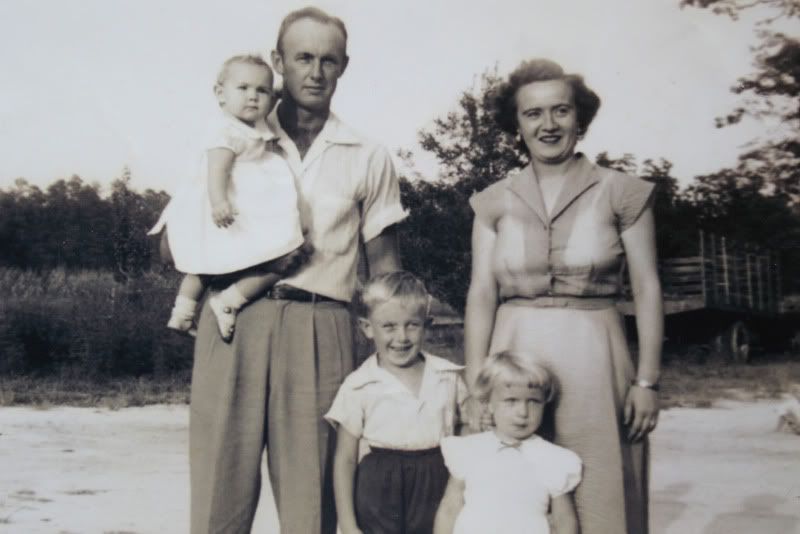 I love having photos of my family, but I love having the old ones even more! My grandmother (pictured in the picture above on the right) started giving me some of her old photographs that were sitting in a tiny closet below the stairs in her house. I was so honored to take them. I am still not sure how I am going to display them, but I really need to figure it out. They're too beautiful not to!
These are only a fraction of my collection, but they're some of my favorites. The very first picture is so adorable. Its my grandfather with a girl he knew when he was younger. The picture is only about 2 inches wide, but there is so much detail.
The two portraits and pictures after are of my grandparents together. They were so cute then and they were still cute together years after that. I have so many fond memories going to their house when I was a kid. I still love going there. My grandfather passed away years ago, and it was a horrible blow. I was really worried about my grandmother, but she coped really well. She is the most amazing woman I have ever met, and will ever meet. I don't think she has done one bad thing in her entire life. She is a saint. When I moved she was the hardest to say goodbye to and I only saw her every couple of months! What can I say, my grandma has a special place in my heart. I can't wait to go see her!
If you enjoyed these, you should go out Secia's Scanning into the Past Part I, II, III, and IV. Her mother is absolutely gorgeous!