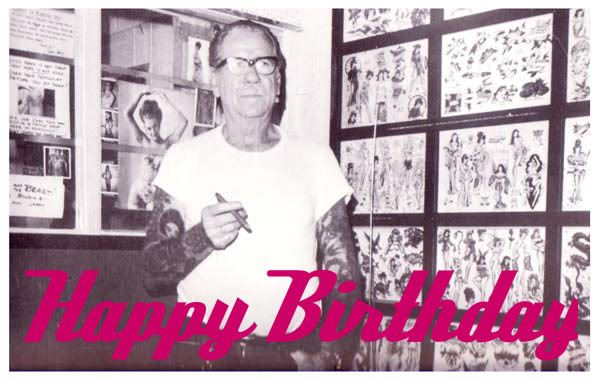 This is a little birthday post dedicated to Norman Keith Collins. If you don't know who that is, don't feel bad. I actually didn't either until I looked it up! What if I said happy birthday, Sailor Jerry! I bet I just got some ooohhhhhhhhh's out there. That's right, on January 14th it was (what would have been) Sailor Jerry's 101st birthday!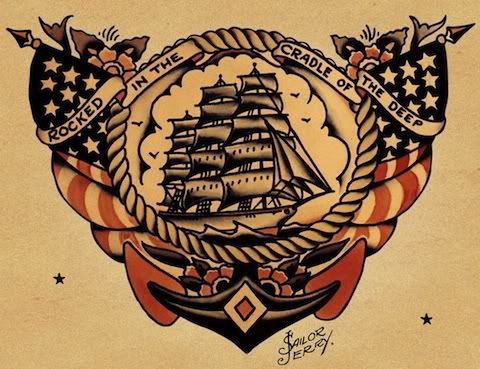 Sailor Jerry is one (if not the one) of the most recognizable tattoo artists that has ever lived. He could be in front or behind Ed Hardy, but should be in front since he was his mentor. I do love his tattoos, but I like his paintings better. They all look so simple, but the composition and lack of fine details make them amazing. It sounds weird to say lack of detail makes something amazing, but its so true!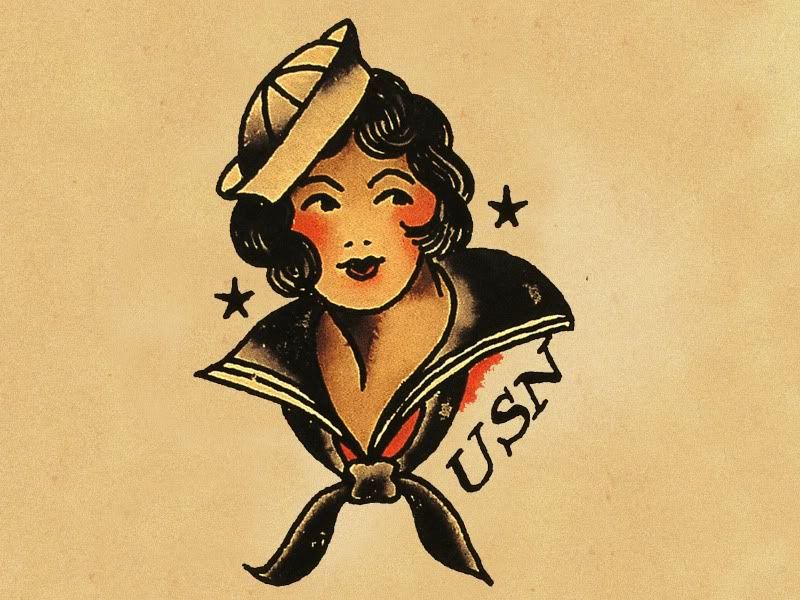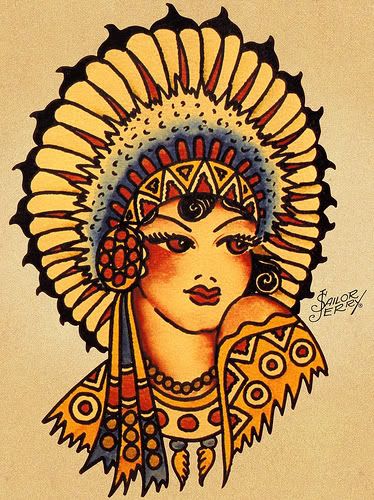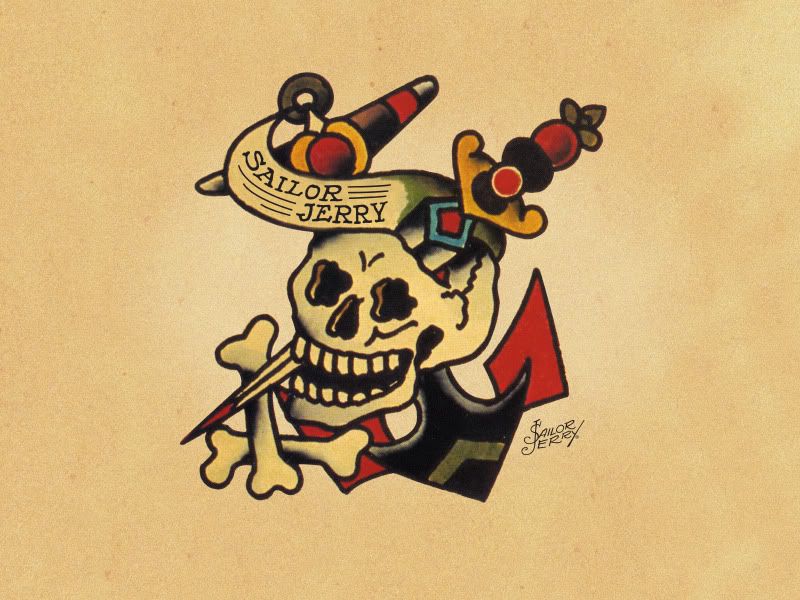 Before I had kids, I had a dream of becoming a tattoo artist and used to practice drawing this style all the time. It is crazy how hard it is to mimic. I did, however, end up using one of his pieces to embroider on my daughter's shirts!
This post is really making me want to get tattooed. It has been forever! If you would like to check out things with Sailor Jerry's designs on them (or get a bottle of his delicious rum) you can go to the official website. They also have featured tattoo artists who have been influenced by the traditional Sailor Jerry style.
Anyone else share a love for traditional tattoos?
Source: Sailor Jerry, Ship, Sailor, Native American, Skull, Brass Knuckles