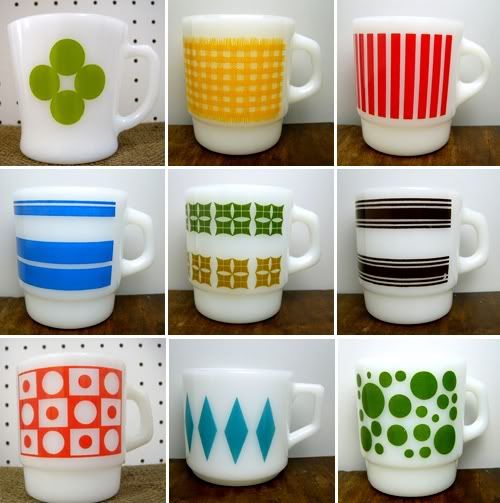 I have always had a warm place in my heart for mid-century pieces, but the past couple of months it has really started growing. All I do online now is look for estate sales in my area, try to find cheap vintage furniture online, or browse through the endless websites that deal with anything from that era.
I had heard of (and now obsessed with finding all golden harvest pieces!) Pyrex, but through my endless internet browsing sessions, I have discovered the wonderful world of Fire King.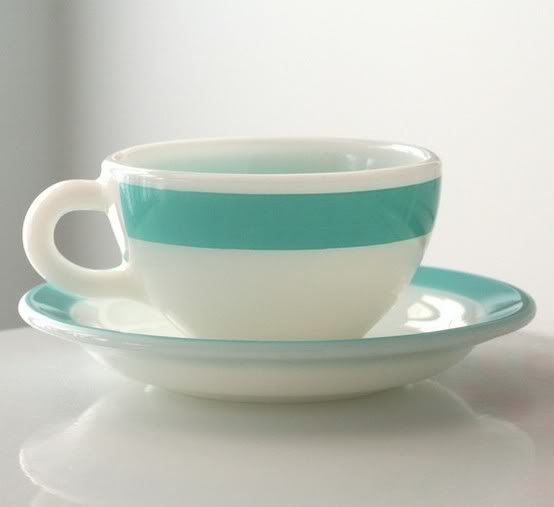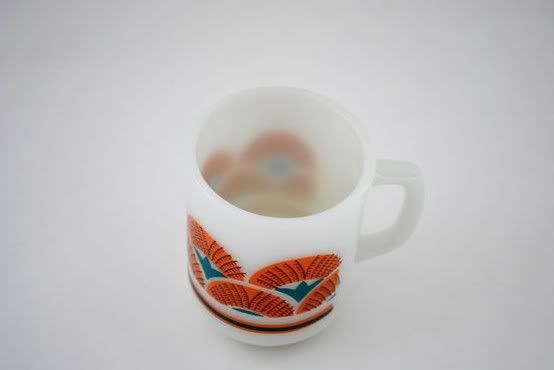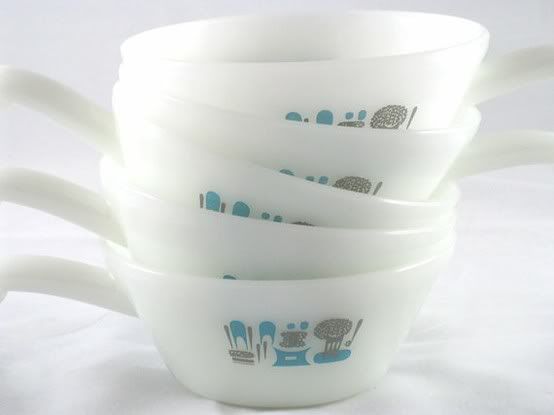 I can't believe I never heard of Fire King until recently! Sigh. So beautiful. I looove vintage kitchenware. Its like porn for me. And finding those hidden pieces in thrift stores is like sex. Please tell me I'm not the only one!
Anyone else out there into kitchenwares? Do you know of any other brands that I would love?
Sources: Grid, Stripe, Orange, Stack